OK bands you know the score…..
 the more hits your blog gets by the fans, the higher you go…..

So tweet it, Facebook it…..
and generally expose yourself…..

Now Snuggles and me have been sitting with our heads down counting the hits on each bands blog to see who's got which place.  
So here it is…..

The Top Ten Blogged Band Chart …..

After a hectic and successful years gigging in 2012, Manchester four piece The Ninth Watch are hibernating in the studio with a view to bringing you a host of new tunes and if they're as strong as the tracks they produced last year, we're in for a real treat.
Everybody likes to make a comparison about artistes and Ralph's old man is no exception. He heard Wullae Wright's 'Halo Effect' playing on my laptop and next thing he was wiping the dust of his collection of vinyl, dug out Led Zeppelin I and stuck it under my nose muttering….."Babe I'm Gonna Leave You".  Chance would be a fine thing some would say, however I had a listen and low and behold Wullae Wright is capturing the same raw intensity of vocals that an early Robert Plant did. 

No 3….. Plum
Back in July last year I acquired a taste for fine female voices after listening to
Kathryn Marsh
so I turned my nose in the direction of 
Plum
, the alter ego of Edinburgh based
Shona Maguire
.
So what's the latest…well she's just been and gone and got herself nominated in the Best Electronic category of The Scottish Alternative Music Awards 2013…..



No 4….. Vigo Thieves
 As me old man never tires of saying, "Always great to hear a Scottish band singing like you know they're a Scottish band".  Well that certainly applies to The Vigo Thieves, just listen to the wonderful Steal Your Heart with it's almost Big Country-like intro and the thumping Heartbeats, last years video soundtrack for T in the Park has got to be a big club favourite, which is guaranteed to get the proverbial joint jumpin'.  They're up for Best Live Act at the SAMAs.

No 5….. Cleavers
based hardcore punksters Cleavers who've made inroads onto BBC Radio Scotland's radar.  Their first outing was in December of 2011 after the turn of the year were included in BBC Scotland's 35 Scottish Artists to watch 2012 by DJ Vic Galloway and they've got a SAMAs nomination.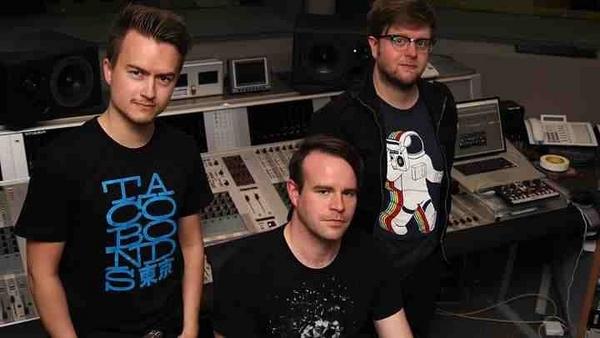 Ok so I saw that these guys were called
Fat Goth
and I thought erk, but turns out the only thing that's dark and heavy about this Dundee band are their sounds.  last year they played
The Wickerman Festival
  alongside other
Ralph's Life
favourites
Campfires in Winter
and
Olympic Swimmers
and now they've been nominated for a SAMA.
What do you get when you cross The Ramones and The Killers with Oasis and The Beatles? Four piece St Helens band Stillia of course.  Their musical roots range from 50's and 60's music to the likes of The Killers and the aforementioned Oasis.  They've gone through a few line-up changes of late but seem to have settled down and the current line-up of Jack Bennett – lead guitar/vocals, Connor Moran – guitar/vocals, Dave Sarbutts – bass/vocals and Matty Bennett on drums/vocals.
Who said 'I don't like Mondays' (OK, OK I know it was the Boomtown Rats) because one reason to absolutely love Mondays is the release of The OK Social Club's first album 'Nothing In Common' next Monday!  They've been on the blog list for a bit but good things come to those who wait and there's no arguing this album is a very good thing.  They're also nominated for Best Live act in the SAMA.
The Varese's are Jonny Andrew on Vocals, Danny Hayden on Electric and Acoustic Guitars, Paul Tallant on Electric and Acoustic Guitars, Adam Murray on Bass Guitar and Bob Gaul – Drums and Percussion.  Currently sticking to the local music scene where they have a strong fanbase (they're  No 2 on Reverbnation Indie Chart for Liverpool), however recent radio play should see them getting some attention from further afield.
Now it's been a while since Ralph took a look at Slydigs (back in May) and predicted big things for them, a month later and they'd signed a deal with Flicknife Records and have gone from strength to strength culminating in the release of their album 'Never To Be Tamed' in September.